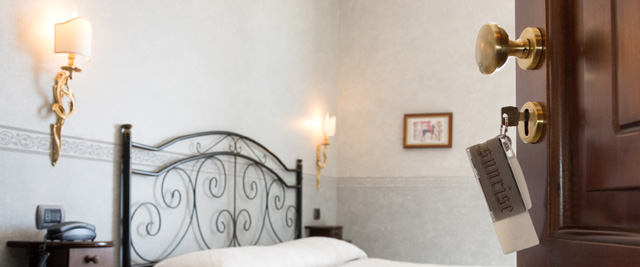 Welcome to Sunrise, a unique top floor bed and breakfast situated in Maiori on the Amalfi coast, one of the most enchanting places in the world.
Sunrise cosists of 3 double rooms and 2 treble rooms each having their own en-suite and furnished to a very high standard.
Every room has its own large private terrace with outstanding views of the Amalfi coastline, giving a perfect view of the sunset, which even turner would have appreciated ! A continental breakfast will be served to you in your room.
Just a 5 min walk gets you to the seafront and a 2 min walk takes you right into the town center full of shops bars and restaurants.
There is a regular open top bus service from Maiori that will take you along the coast to Amalfi/Ravello. At the port of Maiori there is a boat service that can take you across to Capri one of the most romantic islands in the world.
---
Parking
We have also a private park for our guests (20 euros each day).
In general
Our friendly and familiar staff is willing to welcome you and help you in everything you might need. We are at your complete disposal to organize at your request guided tours and sightseeing tours in the Amalfi Coast or in Naples or Pompei and to reserve tickets. If you want to have dinner in the area and need suggestions for good restaurants, we are at your disposal to indicate you the best ones nearby.
Check in: from 15:00
Check out: until 10:00